\
Building a successful e-commerce business is challenging, even for the most seasoned professionals. There are nearly 2B websites; therefore, marketers need to develop unique, modern campaigns to gain traction and create visibility. One of the essential factors in achieving this is choosing the right shopping cart software.
\
This article will look at five of the most popular ASP.Net-based shopping carts that you can use for your online store.
\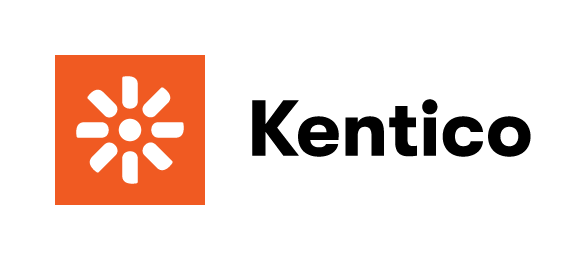 Kentico is another popular web content management system for creating (community) websites and online stores. According to its data, Kentico has an Alexa ranking of 35,081, and more than 16,000 websites from 90 countries use the Kentico CMS solution.
\
Applications developed with Kentico are scalable to any size, from webpage catalogs to big online shops. With Kentico, developers can build their websites using the Kentico CMS Portal Engine or Visual Studio.
\
Kentico has a complete set of features for developing websites, intranets, e-commerce solutions, and community websites.
\
Kentico also supports mobile websites, document management, SEO, online marketing tools, multilingual websites, and multi-site management. Kentico consists of 70 ready-to-use modules, 450 configurable web parts, and available source code.
\
Kentico can improve customers' shopping experience on all devices. It has integrated tools such as mobile responsiveness and content management solutions. Other capabilities include:
\
Complete control over the content
Support for multiple languages
Newsletters
Product recommendations
Built-in analytics
Reports wrap
\
With an automated checkout process, Kentico is fully customizable. It offers multiple payment options in numerous currencies, including.
PayPal
Authorize.net eWay
SecurePay
Sage Pay (opayo)
\
You can use the free edition of Kentico to create your personal or commercial website. The free edition comes with a free license that never expires.
\

VevoCart is a full-featured, highly configurable and scalable e-commerce shop. It is an ASP.NET PCI compliant e-commerce application and includes ASP.NET C# source code that meets all PCI requirements.
\
The Discount ASP.NET hosting platform is compatible with VevoCart Community – you will need the SQL database add-on.
\
The main features of VevoCart include:
Full source code
Multilayered architecture
Modular design
Configurable catalog layouts
Themes and master pages
\

NopCommerce is a highly user-friendly open source e-commerce solution. This shopping cart is based on ASP.NET (MVC) with MS SQL 2008 or higher. This customizable shopping cart provides a front-end for items and a back-end admin tool.
\
Due to its open-source nature, nopCommerce is very popular. You can freely download the source code. The number of 1.5 million downloads speaks for its popularity. Let's take a closer look at the others.
\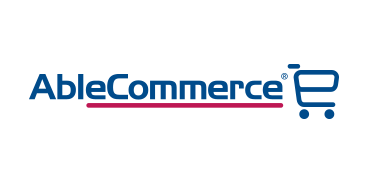 AbleCommerce – formerly known as "StoreBuilder" – was the first commercially available shopping cart. The platform is among the most robust shopping and order processing systems. AbleCommerce is known as an off-the-shelf e-commerce solution.
\
It powers more than 10,000 web stores worldwide. It is excellent for small online stores and websites with thousands of products that contain complex options and variants.
\
The AbleCommerce platform offers a user-friendly shopping cart with many features. At the same time, it is affordable and customizable.
\
This platform provides a complete e-commerce solution with the following features:
Advanced product configuration & pricing
User-friendly CMS
Integrated credit card processing
Seamless integration with standard shippers
Tax rules management & integration with tax providers
Custom designs
Robust storefront & industry-leading shopping functionality
PCI compliant
Inventory management
Reliable analytics and reporting
Order processing and fulfillment
Affiliate tracking
Promotional coupons and volume discounts
\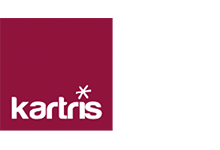 Kartris is another e-commerce platform providing CMS systems, shopping carts, payment systems, and complete administration back-end. It's designed to leverage Microsoft's IIS web server's powerful caching and optimization features.
\
Kartris is a ready-made, free online store platform written in ASP.NET. An installation wizard ensures easy initial setup. The back-end control panel allows you to change various configuration settings without modifying the code.
\
Kartris offers UPS and USPS shipping as the user changes options, the visible price changes in real-time. It provides built-in support for videos and other media galleries. Also, Kartris freely supports sites with up to 500 products.
\
Perfect SEO features are integrated, along with
Support for "SEO friendly" URLs
Custom page names
Custom meta tags per product
Google sitemaps
\
Conclusion
The most critical elements for building a successful online store are quality content, structure, design, and credibility. E-commerce websites must build the latter with every visitor. These elements create the necessary conditions for your business to grow.
\
However, one of the essential elements is usually overlooked. And that is choosing the right shopping cart software for your website, which is crucial for a seamless checkout process. That's how customers keep coming back. Contact the best asp.net development company and tell your requirements.
\