NFTs drifted into the crosshairs of the mainstream media recently after
reports
that the crypto entrepreneur who bought an NFT of Jack Dorsey's first tweet struggled to get an offer of less than $10,000 after having bought it for $2.9 million. The highest offer for the
NFT on OpenSea
as of late June stands at just 2 ETH, which is still a long way off from the initial asking price of $48 million. However, whilst sardonic stories such as this are likely to gain traction in the mainstream, the successes of NFTs and their revolutionizing influence on established industries, like gaming or developing markets like the metaverse, is often underreported.
What are NFTs?
NFTs
, or 'non-fungible tokens', are digital records of ownership that exist on a
blockchain
. Essentially, each NFT is made up of two parts: (1) a tradable piece of code and (2) metadata pertaining to the owned asset such as a digital piece of artwork. The tradable code can be exchanged and stored in a
digital wallet
that gives its holder property rights over the asset encrypted in the blockchain. The movement of this tradable piece of code is securely logged on the blockchain and gives the holder proof of authenticity and ownership. This code often appears as a link to the asset that is stored elsewhere because the files making up NFT assets are usually too big to be stored 'on-chain'.
Obviously, being the owner of this piece of code in no way means that you are the only person who can see and appreciate, for example, a piece of artwork behind an NFT, hence the popularity of the 'Right-Click, Save As' meme during NFTs early rise to prominence. However, just as printing off a picture of a collectible trading card on paper doesn't mean you own the card, neither does simply downloading an image of an NFT. This NFT-trading card analogy is used by many analysts including
Goldman Sachs
who likened NFT auctions to the sale of rare Pokémon cards, complete with comparisons to the hard-to-predict
fluctuations in price
.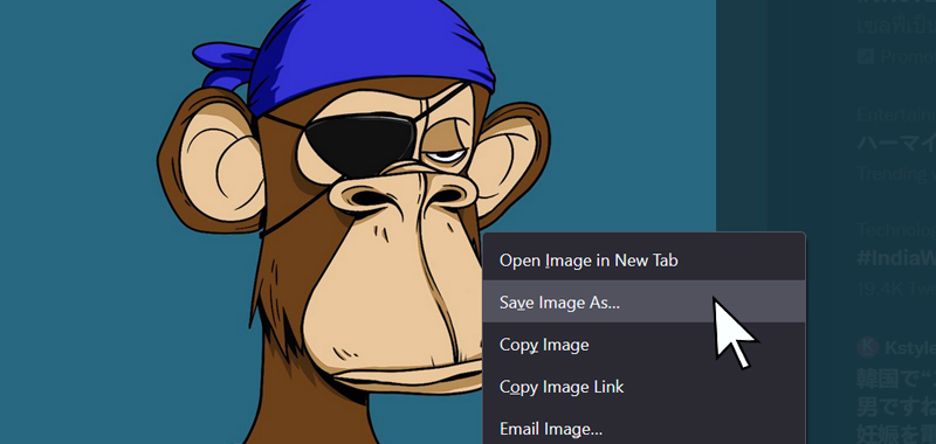 NFTs are becoming integral to blockchain gaming
This system of NFT-based property rights on the blockchain has been seized upon by the blockchain gaming industry which creates digital in-game items in NFT form. In the context of 'play-to-earn' (P2E) blockchain games, the in-game NFT items can be used by players themselves to increase their earnings from gameplay or can be sold in an NFT marketplace. 
One such example of a game fully embracing the NFT-aspect of blockchain technology is
SIDUS HEROES
. In my
interview
with Forbes, you can find my consideration that the revolutionary impact of NFTs on the gaming experience has prompted old-school gaming studios to desperately try "to keep up  with blockchain gaming by implementing NFTs and other crypto mechanics into their projects." 
It's becoming more difficult for older, more established studios to keep up with the blockchain gaming market now that many new P2E games have brought in developers with experience
creating AAA games
. For example, the P2E game
Sabai Ecoverse
has attracted a
development team
with experience working for Ubisoft and other major game development studios.
Andrei Gusev
at Sabai said that they are consciously "leveraging experience to build a good product first and then place it into the blockchain."
The next step for NFTs
It's highly likely that in the next few years we will see the large, established development studios like Blizzard and Ubisoft making a more concerted effort to join the blockchain gaming market with NFT-integrated games. Ubisoft has already taken some tentative steps in this direction by introducing NFT content for
Ghost Recon
. Yet progress remains slow because, as a
Ubisoft executive admitted
, the studios still believe their gamers "don't get what a digital secondary market can bring to them."
On the other hand, current P2E games are heading towards greater integration between real-world assets and in-game NFTs.
Sabai
is leading the way by integrating real-world real estate NFTs into their gameplay. Taking its lead from innovations in the P2E industry, we may soon see NFTs and blockchain technology used in regular retail to sell everything from
real estate
to
concert tickets
.
A crisis on the horizon?
One big question still looms over the entire NFT market, and that is related to its level of resilience to a potential financial crisis. A problem with the NFT market consistently pointed out by analysts is that while NFTs are unique insofar as they represent a unique token on the blockchain, they are not unique in the sense of the underlying asset being non-replicable. This is because NFT creators can always create more copies of an ostensibly unique NFT by creating another blockchain token that links to a 1:1 copy of the same underlying asset. 
This allegedly creates a type of systemic instability in the market as NFTs seem to be able to switch from being a market of unique pieces to being market-like trading cards with varying degrees of rarity. Given the example of global art sales plummeting from
$62 billion to $39 billion
during the global financial crisis of 2008, it's possible that a market collapse of a similar magnitude could happen to NFTs in the event of another crisis.
On-chain NFTs
One bearish NFT article from
Project Syndicate
, argues that another systemic problem with the NFT market is that it is not possible "to store the actual underlying digital asset" on the blockchain. The tradable on-chain code provided by an NFT is often an
IPFS link
that sends you to a decentralized version of Dropbox or Google Docs where you can 'view' the underlying asset. An IPFS-based NFT then acts as a deed to a house, but with the caveat that the house itself could be 'lost', leaving the NFT holder with nothing. This is because IPFS is not immutable in the same way as a blockchain.
At the moment, most NFTs rely on IPFS. As such they effectively just hyperlink to other sites. However, there are NFTs already available that have no external dependencies. In other words, there are NFTs with fully on-chain assets that use only a digital wallet and the blockchain. This kind of NFT would potentially have more resilience to the kind of instabilities bearish commentators have pointed out. One company creating this new kind of NFT is
unsigned_algorithms
, or Unsig, on the Cardano blockchain.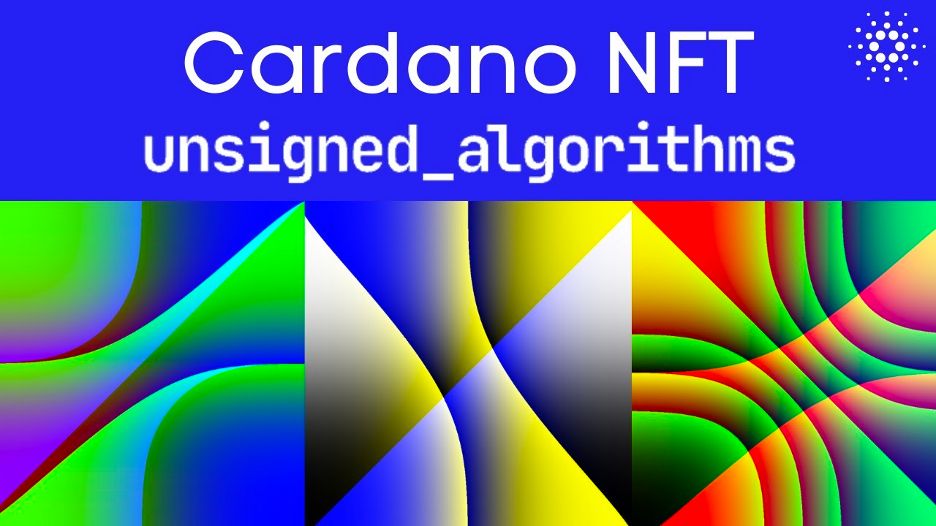 Unsig
uses coding wizardry to create pieces of art using only the small amount (about 15kb) of code space offered by the
Cardano
blockchain. Besides the viewable final artwork, the code itself used to create it is art itself as it takes great skill to use function compression and code minification to create something beautiful with so little space. Because the artwork is created from code, it is situated on the Cardano blockchain itself as opposed to being linked with the NFT on an off-chain site.
This collection of on-chain NFTs can't just be 'copied and pasted' or 'right click saved'. The viewable image of the code on your computer screen is not part of the blockchain and is separate from the ownable creative Cardano code used to generate it. This innovation creates a new kind of NFT that may well be more resilient to a future financial crisis than skeptical commentators have assumed.
Conclusion 
NFTs will be a fundamental part of the Metaverse. As users navigate virtual worlds, they'll be able to pick up items, receive rewards, own things, and buy and sell items and services, just like they can in the real world.  There's no doubt that both concepts will change the world in unimaginable ways. However, some pioneers and developers are already working on making some of these ideas a reality.