\
If you are reading this article, you have most likely already bought cryptocurrencies. You are also probably interested in other ways of making money from them.
\
For example, you might be craving information about mining.
\
Anyone can mine cryptocurrencies. You don't have to have a room with powerful computers to do so.
Things to Note
Full-scale mining requires a large number of computers with powerful GPUs.
\
If you are interested in simple mining, one computer will be enough. However, before you start mining, assess your computer's ability to handle an intense workload. Mining is a complex process that drains your computer's capacity.
\
For example, GPU mining uses special computer hardware or a graphics processor to perform complex tasks that yield rewards. In addition to GPU mining, CPU mining and ASIC mining are very popular. Let's examine each method of mining in more detail below.
CPU Mining
Because video cards have more processing power than conventional CPUs, they are the most popular way to mine cryptocurrencies.
\
The most popular video cards for mining are the NVIDIA GEFORCE RTX 3060 Ti and NVIDIA GEFORCE RTX 3090. Most gamers can't buy RTX series graphics cards because of the huge demand from miners. All NVIDIA RTX series graphics cards are in short supply worldwide.
\
When Bitcoin mining required less processing power, this method was more popular than now.
\
Today, CPU mining is not fast enough and is not cost-effective considering the cost of CPU cooling while mining. However, this method is still widely used because almost anyone with a computer can mine with their CPU. However, in terms of profit – you won't get much return on your investment.
ASIC Mining
ASIC stands for Application-Specific Integrated Circuit. It is a specialized mining rig optimized for mining a specific cryptocurrency.
\
ASIC installations have incredibly high performance because, unlike CPUs or GPUs, they are designed specifically for mining cryptocurrencies. However, ASIC mining rigs require a huge initial investment of thousands of dollars.
The 3 Best Cryptocurrencies to Mine
Now that we've figured out which cryptocurrency mining method is best for your needs, let's take a look at three coins with high-profit potential.
Ravencoin
Ravencoin is a popular choice among novice miners because of its incompatibility with ASIC mining. ASIC mining, despite its incredible power, is controversial in mining circles because it can hijack rewards from other pool members. Fortunately, Ravencoin allows miners to enter a less competitive environment with a less upfront cost.
Ethereum Classic
You are probably familiar with Ethereum, the second most valuable cryptocurrency in the world. However, there is also Ethereum Classic, a fork of Ethereum.
\
This cryptocurrency is a good option for mining due to its relatively low price and compatibility with software such as GMiner or NBminer. Since Ethereum will be the cryptocurrency leader for years to come, the value of Ethereum Classic will steadily rise. In addition, this coin is much easier to mine than ETH or BTC.
Dogecoin
A few years ago, Dogecoin cryptocurrency was nothing more than a joke in the cryptocurrency industry. Now it is one of the most popular cryptocurrencies.
\
Those who have been mining millions of coins are very happy with their choice. You can still start mining Dogecoin. With community support and a relatively low price, choosing this cryptocurrency for mining is very beneficial for those who have quality mining equipment.
Where to Store Cryptocurrency After Mining?
You can store Dogecoin, Ethereum Classic, Ravencoin, and over 200 other cryptocurrencies in a non-custodial Sapien Wallet. This cryptocurrency wallet is unique because you can send and receive cryptocurrency through a special chat, and each user has a rating. The rating affects people's trust and minimizes the risk of being scammed.
\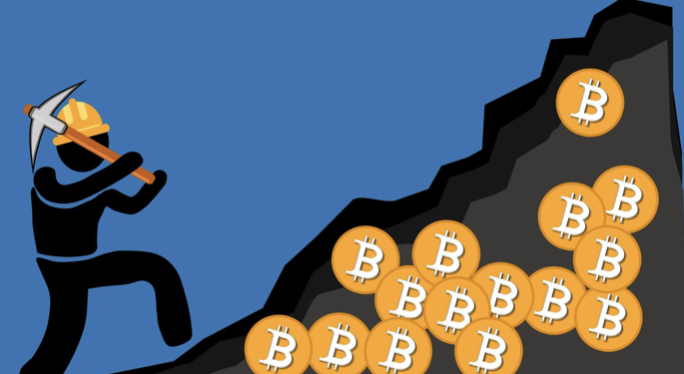 \