Back in 2005, the Universe told me to work fewer hours.
I had just had a stress-related heart attack, due in part to my habit of working 70+hrs/week. This was swiftly followed by a six-figure divorce, due in part to my habit of working 70+hrs/week.
After losing most of my assets in the divorce, and having to take three months off work on medical leave, all I had to work with was my brains and a couple of thousand dollars available limit on my credit card.
After six startups I was basically unemployable, so I had to create another business. Cognisant of the recent heart attack and a near-terminal warning from my doctor, I had to create a business where I could work minimal hours and maximise my time with my school-aged children.
Most business owners on a budget try to do everything themselves.
"This is how you keep costs low," they justify to themselves. "Why pay someone else to create my brochures/ads/website/business card/marketing campaign when I can just do it myself?"
Listen, I've been there. I have made mistakes. I renovated my first house myself, cutting costs by doing the tiling, painting, bathroom, lounge and kitchen. No, you can't drive around and have a look, as the house is
no longer standing. True story.
I also used to do my own bookkeeping and my own tax returns, using a giant green ledger book with sixty columns and an HB pencil. One year I received a bill from the tax office. It was not a fine, as I had done things legally, but they charged me for the extra time it took to try to understand my 'unconventional' system. True story.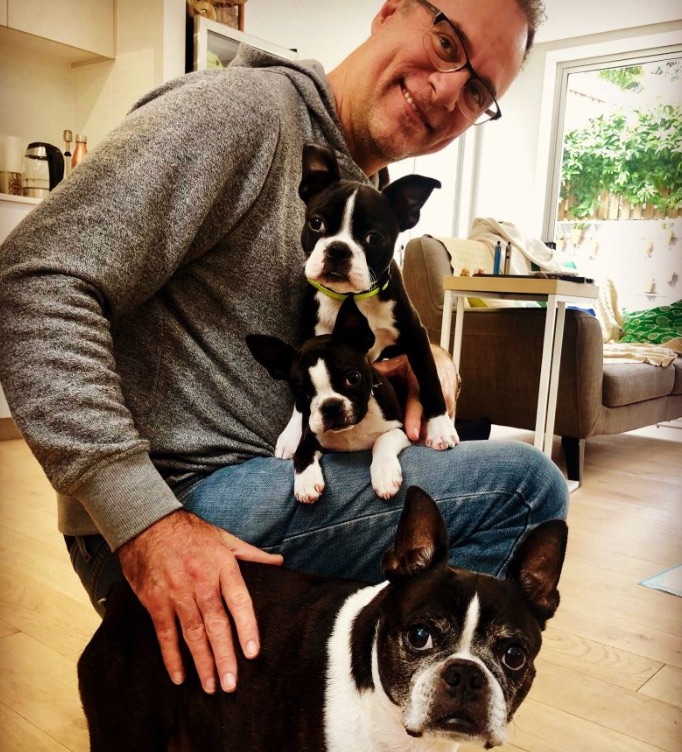 Be Honest
Even if you are a startup or a solopreneur, you want to appear to new clients as if you can handle their business. One way to do this is to be honest. It's an unusual approach, but stay with me here.
Many startups and small businesses have a well-deserved
reputation for:
a)  Not returning phone calls in a timely manner.
b)  Not showing up on time.
c)   Being slow to issue invoices.
d)  Being slow to follow up with after-sales service or maintenance.
e)  Being "too busy" to take on new business or follow-up leads.
Doing supposedly important tasks without being productive is like sitting in a rocking chair whilst others are sitting in a bus: it will keep you busy but won't take you anywhere.
Remember that you are the CEO of your business. Richard Branson does not fly airplanes, nor does he sell tickets or hand out peanuts. Branson is happy to delegate 95% of the tasks in his business. He enjoys his life and has 5% of a massive income, rather than 100% of a measly income, with almost 0% of the stress.
Be honest with your clients and be honest with yourself. You may be able to do many things, but you are only the best at one main thing.
Do only what your expertise demands, and allow others to do what they do best.
Be Generous
Start where you want to end up: with a system, and a team. In the beginning, you may not be able to employ six receptionists in six offices across the nation, and a plethora of junior assistants. But you can start with a fraction of a person.
Outsourcing services such as GreyMouse will allow you to share a
virtual receptionist who will answer incoming calls, and take messages or book clients into your calendar, saving you a significant amount of time.
This can be as cheap as $15/week, and provides employment for someone else, even as it allows you to do more productive things. You will feel like a benevolent billionaire in no time when you have the ability to prosper your team as well as yourself.
In addition to virtual receptionists, GreyMouse also have fully-qualified bookkeepers for a fraction of the cost you will pay locally. This may be beneficial to you until you need a more fully-featured corporate accounting service.  Use the code "24Hour" for a 30-day free trial.
Be Tech-Savvy
If you would like to be more automated, you can ditch the live receptionist and simply have your clients book themselves into your calendar, using a service such as Kintell or ScheduleOnce.
Clients or customers can book a time with you, and pay in advance online. They will receive reminders of the appointment, a link to cancel or reschedule if something comes up, and your appointments will magically sync to your PC or phone.
ScheduleOnce can sync with Paypal for online credit card payments and banking; this is an optional extra. Kintell has its own payment system, as well as its own integrated video conferencing software for virtual meetings. Kintell is slightly more expensive but is a user-pays model, so it costs you nothing until you use it, whereas ScheduleOnce and others may require
upfront subscriptions, regardless of how many clients you may have.
Be Flexible
Even if you didn't work from home before COVID19, know that flexible working is totally "a thing" now. You don't need to meet all your clients, nor your team, nor your suppliers. You may not need an office with a shingle out the front.
Keep your costs low by all means, but what you save on rent, contribute to having the best people doing the best tasks for you. By not creating your website/business cards/fliers/car magnets at that cheap DIY place, and allowing someone else to help you, you are creating time for yourself, and opportunities for others.
During your free time, you can spend more time doing what you excel at, serving new clients, learning new things about your industry, networking with others or spending time with loved ones.
I spent six hours a day in my business, working only whilst my children were in school, and taking Fridays off, so every weekend was a long weekend.
Be Open to Miracles
My "24hour" per week business created more revenue than my previous 70hrs/week business, due in part to having better systems and less stress. More focus meant that business was more effective: think more like a laser beam and less like a sunbeam.
When it came time to sell the business (as every baby startup becomes a teenager sooner or later), it was amazingly easy to sell a business which had low overheads and only took 24 hours a week to operate.
Nobody wants to buy a 70-hour business, but a simple and systematized business is attractive to everyone. Whether you choose to keep it or sell it, or create more of them, is up to you. Just ask yourself, "What would Richard Branson do?"
Previously published
here.