\
\
With the metaverse beginning to dominate digital spaces, more and more brands are developing their own infrastructure to get ahead of the race of the future way of living. Partnering with Dimension, Balenciaga once again proved themselves as an innovative pioneer by creating an immersive virtual reality (VR) adventure presenting their Fall 2021 collection entitled, Afterworld: The Age of Tomorrow. Combining realistic avatars and game tech, this project has been described as "one of the most innovative volumetric projects ever undertaken".
\
A New Beginning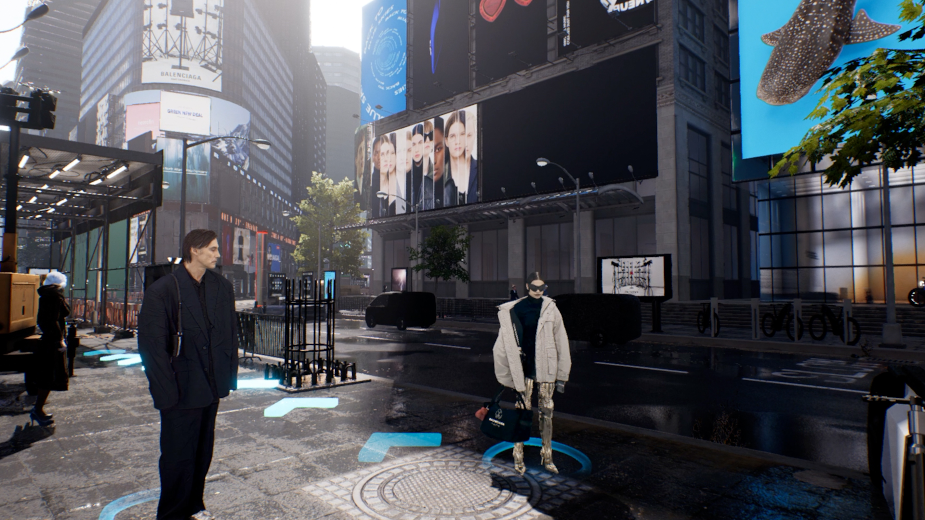 \
Balenciaga's recent efforts in the metaverse come from recent revelations on how such a platform can benefit the company's branding strategies, adding to revenue-generating activities of these luxury giants. For example, in 2020 Gucci launched a special garden-themed limited event on Roblox, where users could purchase rare designs for their avatars in the game.
\
This event opened the fashion house to over 42 million global players and marked its entry into the metaverse.
Afterworld: The Age of Tomorrow is not Balenciaga's first experience with this digital universe either, as it collaborated with video game conglomerate, Epic Games to release exclusive Balenciaga merch for the avatars in Fortnite, as well as physical wear. The Kerling-owned brand is a part of a large push by the company-wide mission to put digital innovation at the forefront, as reported by TFL.
\
Fellow Kerling sister brand, Yves Saint Laurent is also starting to venture out into this sphere, by recently seeking trademarks for connected clothing and smart clothing.
\
It is no surprise that Balenciaga and other luxury houses are creating new pathways into the future, as a study published by Grayscale Investments entitled, "The Metaverse: Web 3.0 Virtual Cloud Economies" discovered that the metaverse may be worth over $1 trillion in annual revenue, potentially competing with Web 2.0 companies who have a market power of $15 trillion.
\
Introducing the Afterworld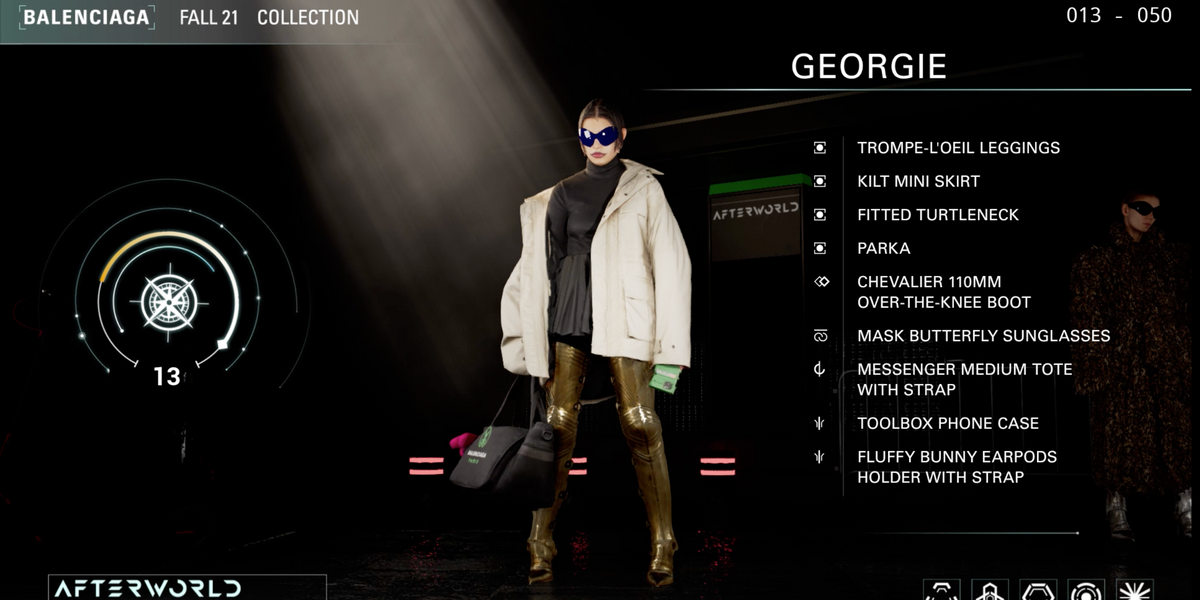 \
The revolutionary game that intersected virtual reality, fashion, and gaming all at once was initially only open to a select group of people who used VR headsets instead of attending an in-person runway has opened to the public via Balenciaga's website.
\
In this game, players are immersed into the creative world of Balenciaga, where you can explore and see avatars throughout these spaces presenting its Fall 2021 line, ranging from creased, oversized suits made from jersey materials to 400-year-old steel armour made for thigh-high boots. This experience showcases the next generation of runway shows and the mindblowing possibilities of fashion and entertainment that have never been explored before.
\
The realistic avatars presented in the game were able to be captured by a polymotion stage truck, an innovative mobile volumetric video and avatar creator, which was developed with the aid of Nikon, MRMC, and Microsoft. This technology was able to detail the authentic looks of the garnets, even capturing reflective surfaces such as from glasses, that were meticulously recreated to fit the digital models.
\
Demna Gvasalia, the creative director of Balenciaga explained her design vision for the future of clothing, one in which she described where nature and youth co-exist. Many of the outfits presented look worn and creased, with the intention of showcasing garments that will be repurposed to last forever, a future where clothing is meant to transform throughout the duration of many years, serving functions that disobey fashion standards.
\
Endless Possibilities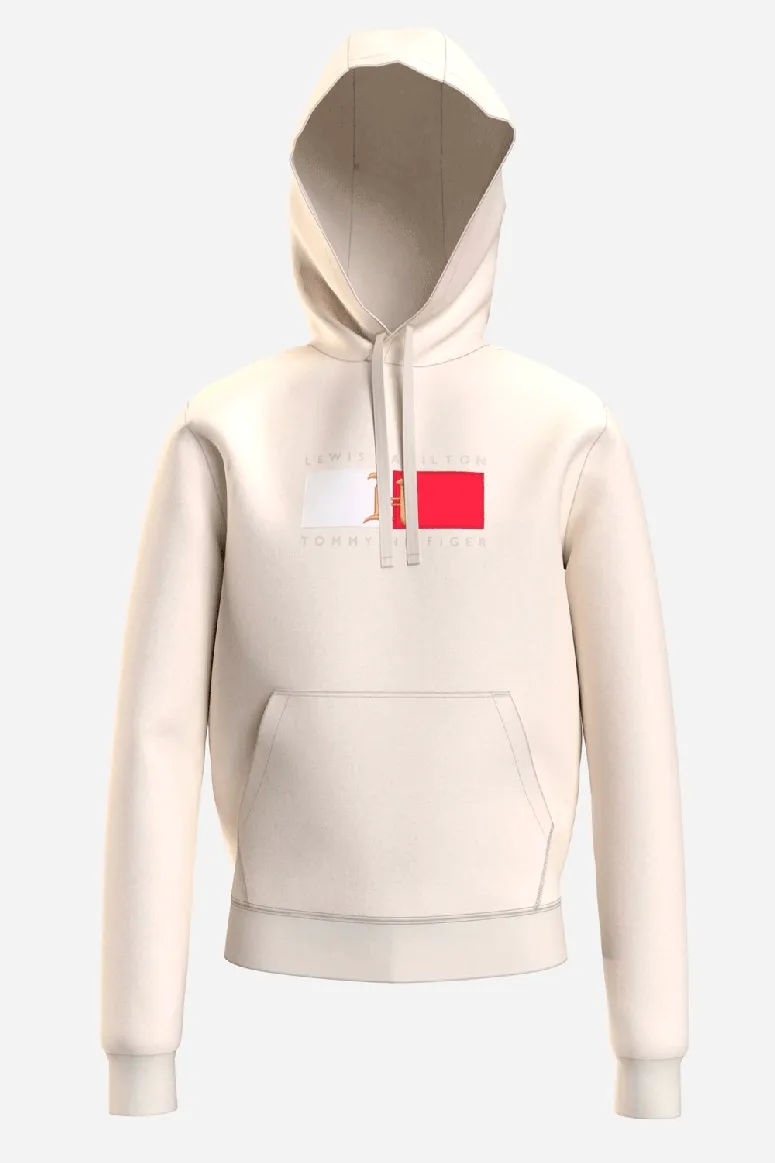 \
When it comes to fashion and technology, brands have the ability to reap in a new revenue generator in an unprecedented venture not touched before. As the metaverse is constantly evolving, it is needless to say that there is no telling how many new possibilities may open in the future. With Balenciaga's new innovation, consumers have a new way of interacting with the brand and receiving their offerings, removing the many limitations of output that are present with the selling of physical wear.
\
With virtual garments and their showcasing, the limitation of quantity and timing are removed enabling fashion houses to outsize their growth in quantities that are unable to be reached through tangible purchases, all while pushing for the destabilization of physical wear at the same time.
\
Such initiatives have never been heard of before, a discussion about climate change at the COP 26 UN Climate Change Conference had the fashion director of the New York Times comment, "It's hard to imagine Bernard Arnault of LVMH or Ralph Lauren standing up at their annual shareholders meeting and announcing that their strategy for 2022 is 'degrowth.", which is now possible with the push and greater benefit of releasing virtual wear.
\
The Future Awaits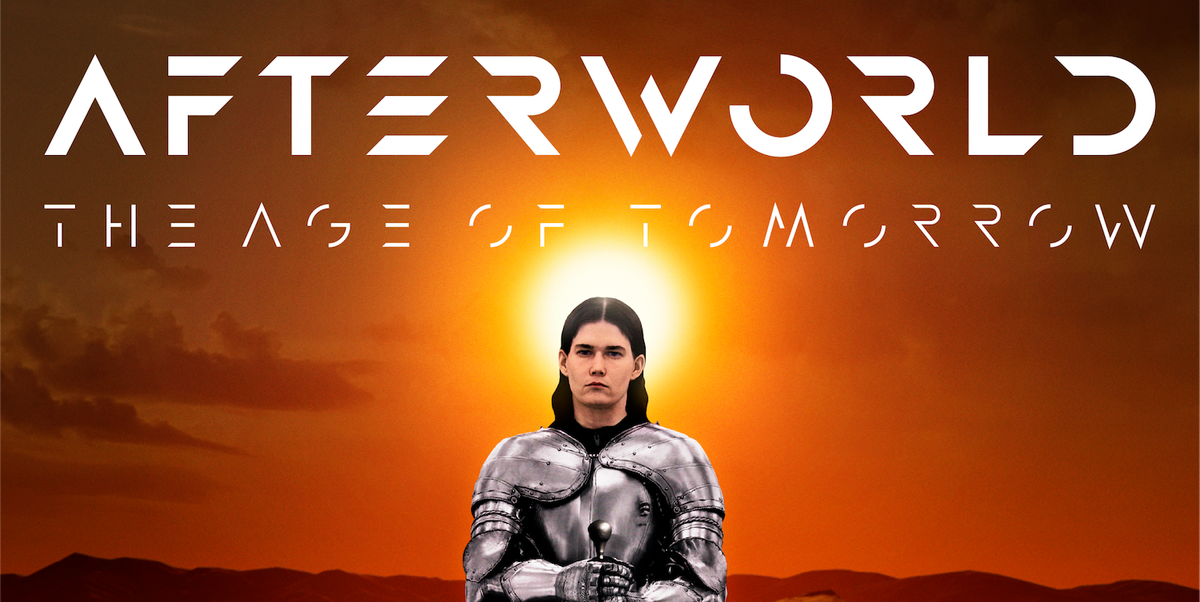 \
With the metaverse predictions being foggy of what is yet to come, it is expected that the future of fashion will see a rapid transformation in all forms.
\
The transition into these digital spheres brings many questions, even to ÀLA.HAUSSE and our potential involvement in this drastic change. Balenciaga's efforts into this universe bring sustainability to the forefront, where fashion and eco-friendly initiatives coexist indefinitely, all while bridging the gap between state-of-the-art technology that is able to intersect the former with the latter.
\
Also published on: https://alahausse.ca/presenting-the-future-of-fashion-balenciagas-afterworld-the-age-of-tomorrow/